Credit is money loaned to you by a creditor, or lender, in return for a promise of future prepayment. Credit allows you to purchase goods (such as an automobile) and services in advance of paying for them. Most financial transaction in your life involving credit over the past seven years is recorded in your credit history.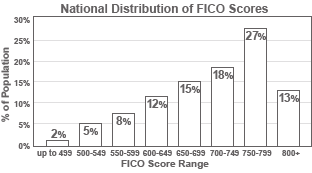 In the future, I will update this page to help you build new credit, improve your credit, repair bad credit, and to review your credit report.
The bureaus each market their credit scores under a different name. They used to be as follows:
Experian – FICO (Experian in December, 2005) or FICO II or FICO III (Available January 24, 2006)
Equifax – BEACON
TransUnion – EMPIRICA
To obtain your free credit bureau, Click Here.
Credit Score
750 – 840 Excellent
620 – 749 Good
620 – 659 Fair
340 – 619 Poor
If you have any questions, please contact J.J. 575.523.8578. I will be glad to answer your questions.
HOW CAN YOU OBTAIN A COPY OF YOUR CREDIT REPORT?
UNDER FEDERAL LAW YOU HAVE THE RIGHT TO OBTAIN A FREE COPY OF YOUR CREDIT REPORT
FROM EACH OF THE NATIONWIDE CONSUMER REPORTING AGENCIES ONCE A YEAR.
TO ORDER YOUR FREE ANNUAL CREDIT REPORT –
BY TELEPHONE – CALL TOLL-FREE 1-877-322-8228
ON THE WEB – VISIT WWW.ANNUALCREDITREPORT.COM
BY MAIL MAIL YOUR COMPLETED ANNUAL CREDIT REPORT REQUESTS FORM, WHICH YOU
CAN OBTAIN FROM THE FEDERAL TRADE COMMISSION'S WEB SITE AT
HTTP://WWW.FTC.GOV/BCP/ONLINE/INCLUDE/REQUESTFORMFINAL.PDF
TO: ANNUAL CREDIT REPORT REQUEST SERVICE
P.O. BOX 105281
ATLANTA GA 30348-5281